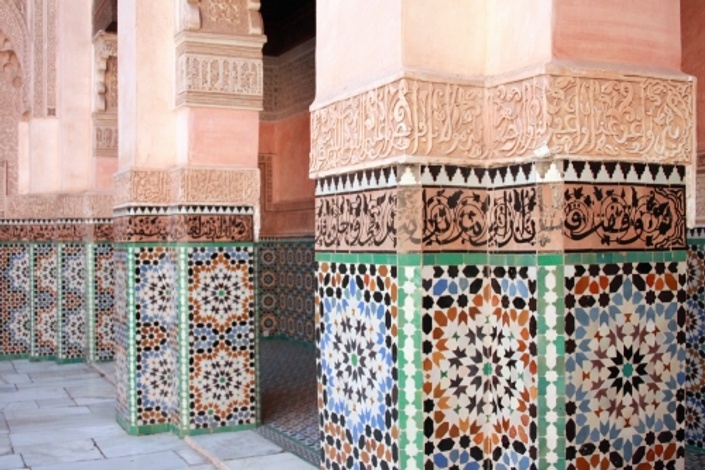 Interactive Tajwid
Arkview (Foundations) - Spring 2021 Live Class!
Take this course by signing up for Arkview or Arkview+.
This class is live year round. The class timing for this course will be Thursday, 7:00 PM - 8:00 PM EST and Saturday, 10:00 AM - 12:15 PM EST.

This course will begin with covering the basics and fundamentals of the science of Tajwīd starting with:
Definitions of Tajwīd, literal and technical
History of Tajwīd
Ruling of Tajwīd
Virtue of reciting the Quran with Tajwīd
Etiquette with the Qurān; before, during, and after studying it
In the next phase of the class, we will move to learning its proper recitation starting with the proper pronunciations of all of the letters of the Arabic alphabet, also known as Makhārij Al-Hurūf. We will explore the proper pronunciations in all of the possible ways one can find an Arabic letter. For example, we will practice each letter with all 3 vowel markings as well as shaddah and sukoon in conjunction with all 3 vowel markings.
Next, we will begin to cover the actual theory of Tajwīd science in conjunction with its application. We will have 2 classes per week. The first class of the week will be theory while the next will be application. We will apply in the second class of each whatever we studied in the first class of that week. However, it will be a cumulative approach. This means that the more we learn, the more we will be accountable to know. For example, let's say that we study a rule called Ighām in week 1. In class 2 of week 1, students will only be held accountable for knowing the rule of Idghām. Now let's say that we study a rule called Idh-hār in week 2. In class 2 of week 2, students will held accountable for knowing the rules of both Idghām and Idh-hār, and so on. By the end of the course, students would have learned all of the rules of Tajwīd and, thus, will be held accountable for knowing and applying what they know as best as they can, inshaAllah.
Your Instructor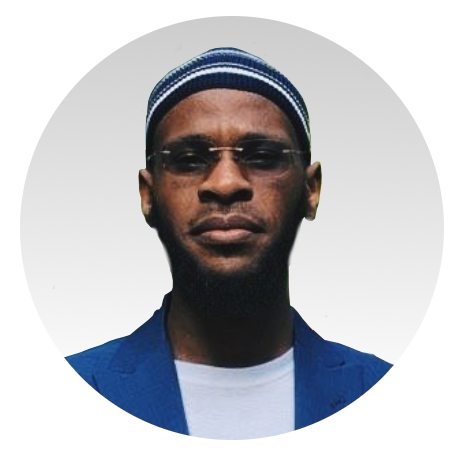 Ustadh Adrian "Ashir" Kirk studied in Damascus, Syria at Abu Nour Institute for 3 years + 1 year of private studies. Although he studied over 17 subjects, he took a special liking to the study of Tajwīd and pursued that more than anything else while in Syria. When back in the U.S., he received Ijaazah in reciting the entire Qurān with Tajwīd in both narrations of Hafs style of recitation of Shātibiyyha and Tayyiba-tun-Nashr. He has been teaching in Islamic schools for 8 years (Toledo Islamic Academy in Ohio and Pleasant View School in Memphis, TN) and was the youth director for 2 years. He also served as an assistant to the Amir of a Masjid Al-Islam in New Haven, CT for 2 years (Co-founded by Imam Zaid Shakir) and served as assistant imam of Midtown Mosque for 3 years. He is currently serving as Coordinator of Interfaith Relations for Midtown Mosque. He also taught Arabic to high school students and taught Qurānic Linguistics and Tajwīd for Fawakih Institute for 2 years. He is currently teaching Tajwīd at Miraaj Academy, an all boys Qurān boarding school in Memphis, TN and is the founder of Measured Tones Institute of Qurān and owner of 2 businesses (Design Pro Web Solutions, LLC and Two Sisters And A Mop, LLC). He is currently serving as an Imam of A.N.S.A.R. 901 (Action Network Striving Against Recidivism) a non-profit organization that focuses on decreasing recidivism (people going back to prison) and also on the board of and/or involved in numerous non-profit orgs; Coordinator of Community Outreach for Muslim Prisoner Project (Provides Eid gifts to the children of Muslim inmates) and member of American Muslim Intercultural Network (AMIN) which focuses on convert care.